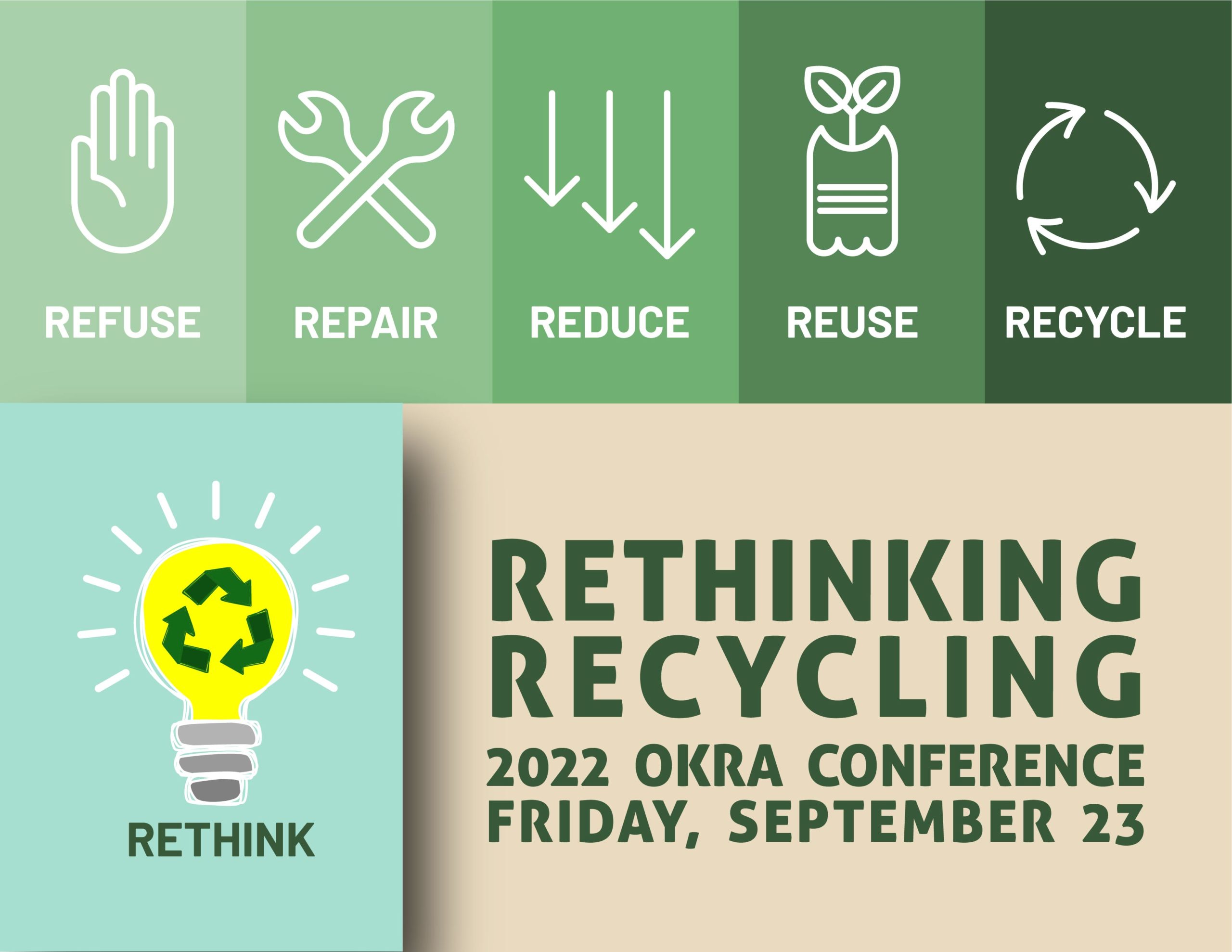 Oklahoma's Annual Recycling Conference and Exhibit Hall
September 23, 2022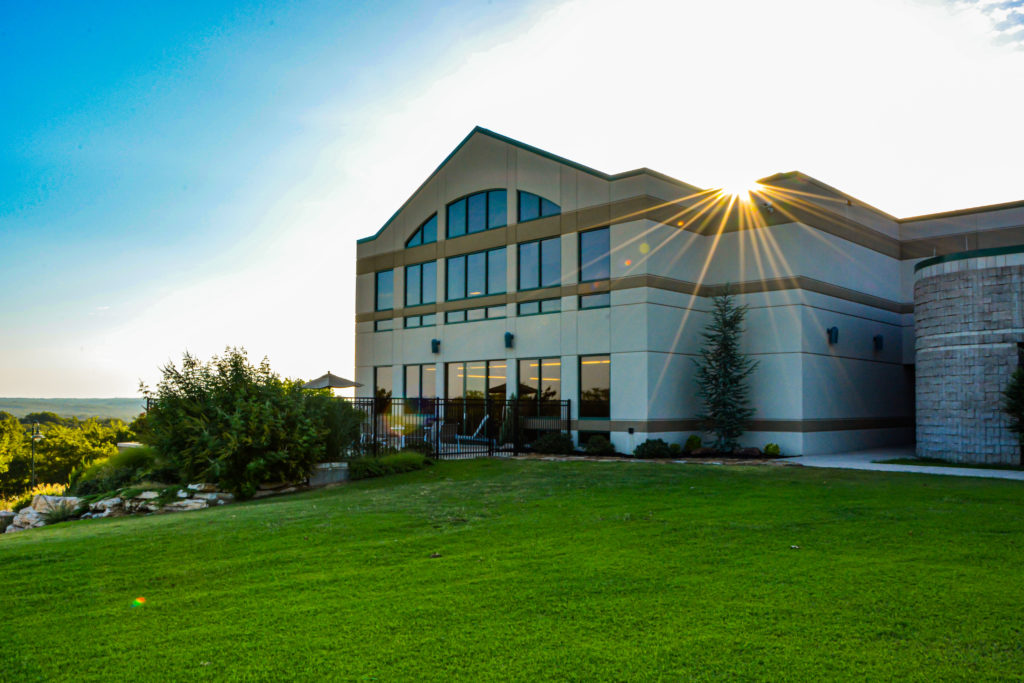 At the beautiful
Chickasaw Retreat and Conference Center
4205 Goddard Youth Camp Road
Sulphur, Oklahoma 73086
Click here for conference schedule
Keynote Speaker: Chuck Ralls, City Manager of Comanche, Oklahoma. He will be speaking on "Creative Recycling."
Conference topics include:
Market Update

Changing Recycling Behavior through signage 

Zero Waste Events

Oklahoma Glass Initiative

Glass Recycling in Bars and Restaurants

Expert Round Table discussions

Funding Opportunities
On September 22, 2022 at 6:30 p.m. there will be a free networking event for conference attendees outdoors at the Chickasaw Retreat and Conference Center Pavilion.
2022 OKRA Conference Lodging Registration
Reserve your room at the Chickasaw Retreat and Conference Center. To register call (580) 993-2327 .
Be sure to request the OKRA Group Code OKRAC22
Registration Cost:
OKRA Member: $60
Non Member:    $85
Senior/Student:  $20
Classroom:          $20
Thank you to our conference sponsors!
 Sponsorship Opportunities:
Support Level
Amount
Number of registrations*
Recognition & publicity**
Logo display during 5-min. Conf. breaks
Sponsor Spotlight
$1,000
5
Yes
5 minute time slot  for your business

5 breaks

Metals
$800
4
Yes
4 breaks
Fibers
$600
3
Yes
3 breaks
Glass
$400
2
Yes
2 breaks
Plastics
$200
1
Yes
1 break
All sponsorships of $600 (Fibers) and up receive an exhibit table.
*Conference registrations unused by the sponsor will subsidize Teacher/Class registration fees.
**When listed in publicity, websites, OKRA Newsletter, before, during, or after conference, OKRA will feature support in order of level.